The Dagger's Path
The Forsaken Lands Book 2
By Glenda Larke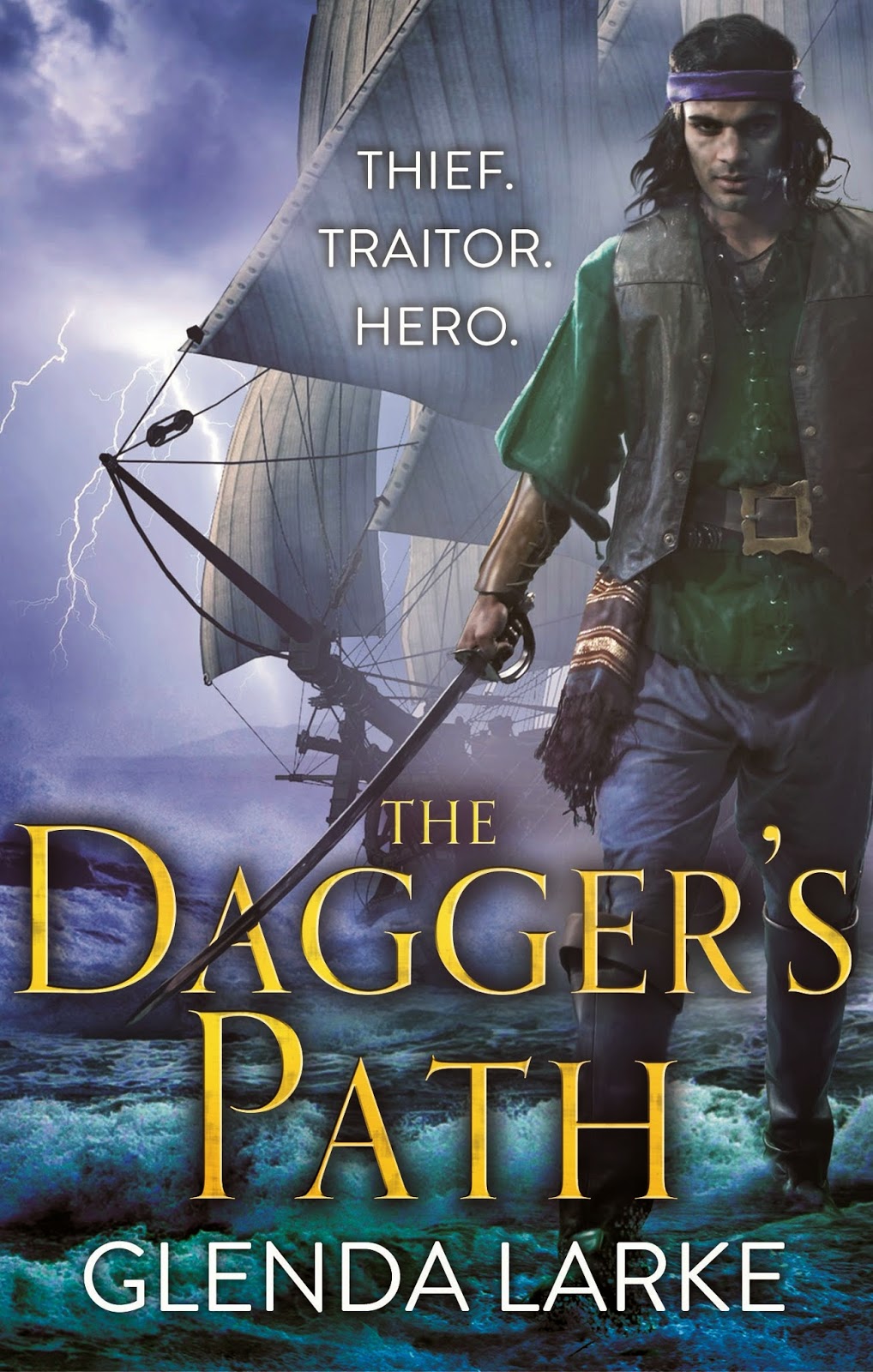 The second book in a new epic fantasy trilogy from Glenda Larke, author of the Stormlord series – full of scheming, spying, action and adventure 
THEY FOLLOW WHERE THE DAGGER LEADS
 Ardhi, Sorrel and the excommunicated cleric, Saker Rampion, stow away on a ship to the Spice Islands. They must return stolen items of great power to Ardhi's home, but there are ruthless men after this power, men who will kill to possess it.
 At home in Ardrone, an army of demonic origin runs amok while Saker's superiors in the church struggle to quell it. And the young queen Mathilda struggles with the possibility that her newborn child, the heir to the throne, may be linked to the corruption that has erupted throughout the land. 
Sorcerers, lascars, pirates and thieves collide in this thrilling sequel to Glenda Larke's epic fantasy adventure The Lascar's Dagger.
______________________________________________________
Glenda Larke is one of my favourite Aussie authors. She is an absolute master at worldbuilding and at writing enthralling tales that are both exciting, and carry deeply considered insights that are reflections of the world around us. A hallmark of a Larke novel is an avoidance of stereotypical settings and the Forsaken Lands – with its roots in 17th Century empirical expansion and spice trade – is a refreshing change from the medieval staging so often utilized these days.
Last year saw the publication of The Lascar's Dagger and less than 12 months later we have the second instalment, continuing her epic tale of magic, religion and spice trade wars. You don't want to miss out on this one.