Riveting sequel to The Demon Cycle!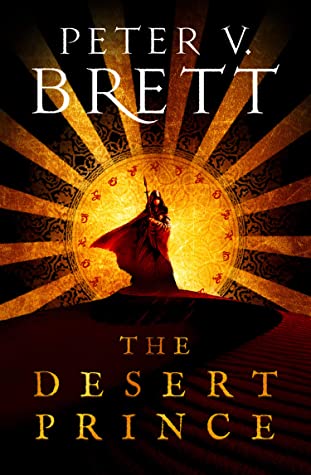 Nightfall Saga #1
Fifteen years have passed since the demons were destroyed. Heroes have become legend, and those that remain live in their shadows.
Olive, Princess of Hollow, has her entire life planned out—a steady march toward succession. But the more her mother writes the script, the more Olive rails against playing the parts she is assigned.
Darin is the son of the man people say saved the world. Everyone expects greatness from Darin, but the only thing he's ever been great at is hiding.
But now it's time to fight the darkness.
When Olive and Darin step across the wards one night, they learn that the demons are not all gone, and those that remain hunger for revenge.
Are Darin and Olive ready to be heroes?
_________________________________________________________
Great book!
At first I wasn't sure that I was going to enjoy it as much as I had The Demon Cycle given the changes that were presented, but I soon forgot those misgivings and was swept away in the story.
The Desert Prince, Book One of the Nightfall Saga picks up fifteen years after the climax of The Demon Cycle. Full of the same tension and drama as his earlier work, Brett has crafted a harrowing tale of love and passion, honour and betrayal and magic and adventure. I was obsessed with it and am looking forward to reading where he takes it next.
Highly recommended!
Buy The Desert Prince HERE
You can read my review of The Skull Throne by Peter V. Brett, here.