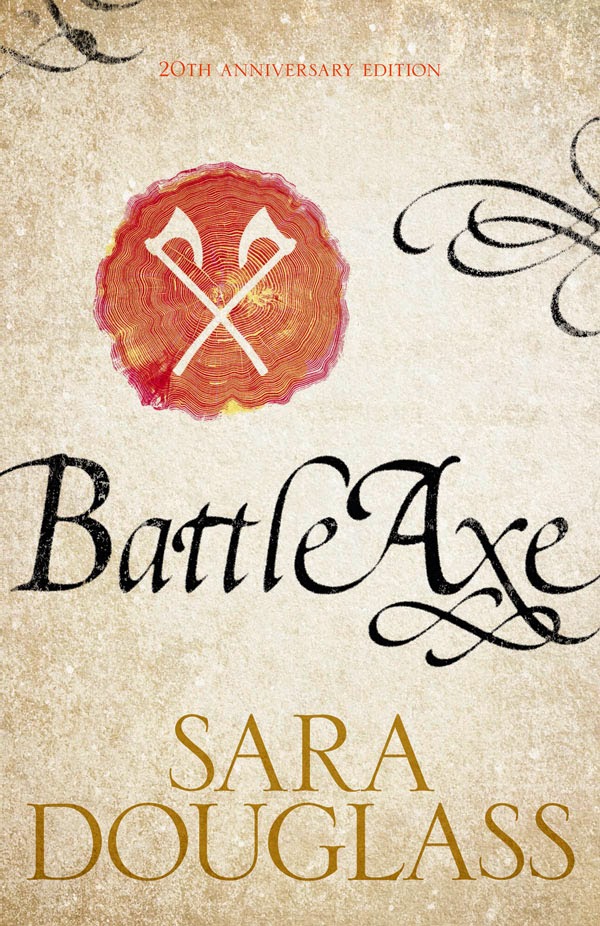 I can recall picking up Battleaxe on the day of its release. Having always been an avid reader I visit the local bookshop every lunch time with an eye for something new. And back then there was not nearly as much to choose from as there is today. References on the cover comparing to Robert Jordan peeked my interest and I took it home (paying for it first). Those comparisons are not accurate to my mind but it didn't matter, I quickly engrossed, lost in a richly imagined world of magic, adventure and wonder.
Anyone well read in genre fiction will be familiar with the story being told. It's not that it is unoriginal – there is much originality in it – it's just familiar. In a good way. You know what you are getting but you know the way you are going to get it and Douglass twists that familiarity in a gritty melding of bloody battles, sex, betrayal, magic and greed. The fact that Battleaxe is still in print 20 years after it was first published says a lot about how well it continues to sell and gain new fans.
Battleaxe does have its flaws but Douglass' gift was that her writing, her story telling, is so enthralling that you just keep reading. Many books can be described as page turners, keeping you up late into the night – Battleaxe actually did this to me. I just needed to know what happened next. That it was the first in a trilogy was even better because it meant that there would more books. Battleaxe holds a special place on my bookshelf as the book that broke Aussie fantasy to the world opened the doors for the likes of Kate Forsyth, Jennifer Fallon, Ian Irvine and Karen Miller.