Today I received the final version of the map for my novel. Designed by me and rendered by Matt Ward it is now ready to go when the novel is.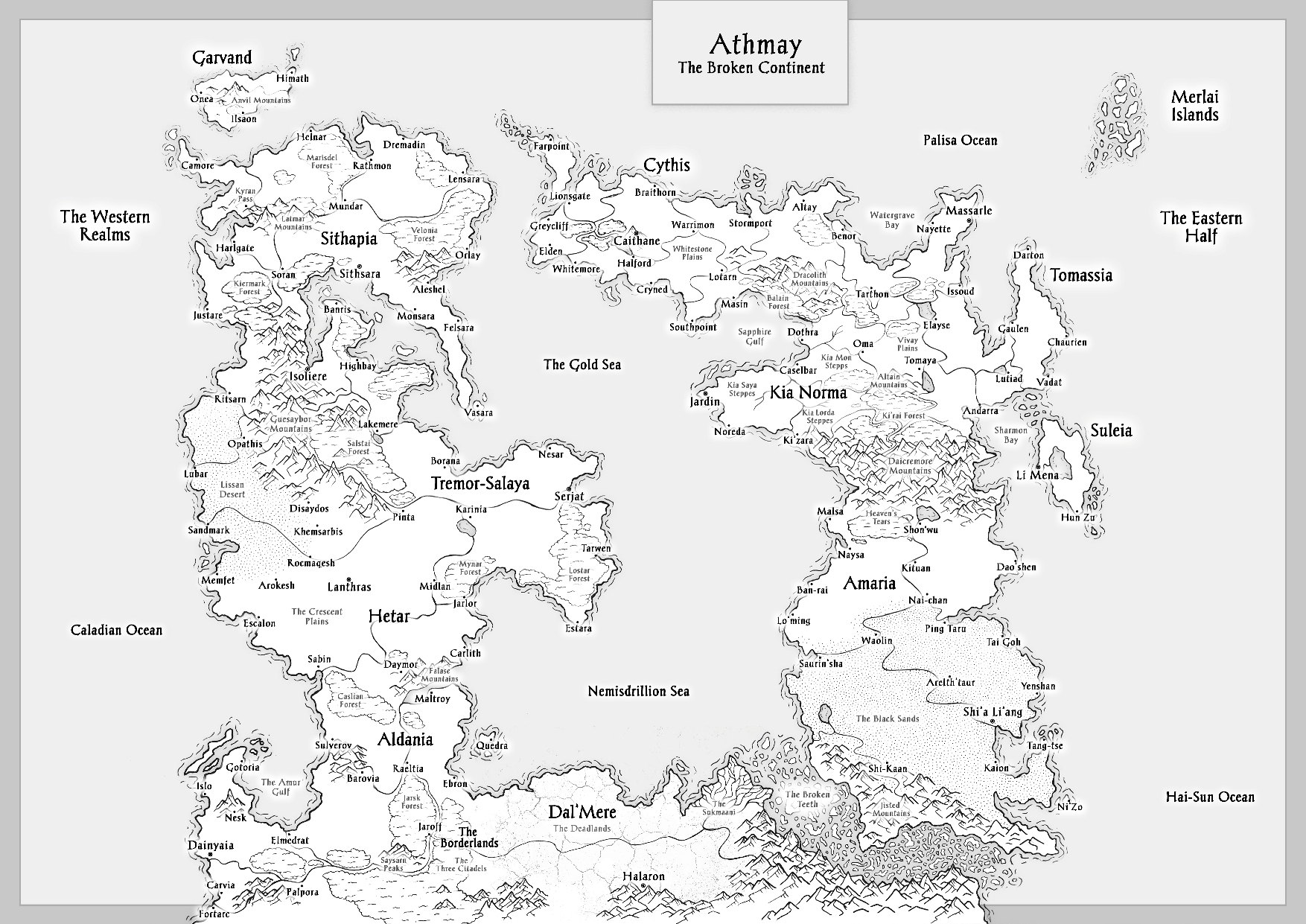 This is the broken continent of Athmay – so called as it was a single continent 4000 years ago, before the War of the Summoners and the Sundering that saw that wars end.
I know some readers can take or leave maps, but for me they are a must in a fantasy novel. I love reading a about a location in the text and then turning to the map at the front of the book to get a better idea of where that place is,and what's around it. It always gave me a thrill, made the world that bit bigger, more real, and I knew I had to have a map for my own work.
In fact, after coming up with the concept of the story, the map – the world in which my story was set – was the next thing I had to clarify in my head.
Many, many years have past, and the map has gone through a few drafts from its hand drawn origins to bring you (and me) this.
I am rather picky when it comes to design choices, so by arranging this map myself, to my own specifications, if I am picked up by a traditional publisher I have a map (that I like) ready to go. And if not, then I have one ready to go when I self-publish.