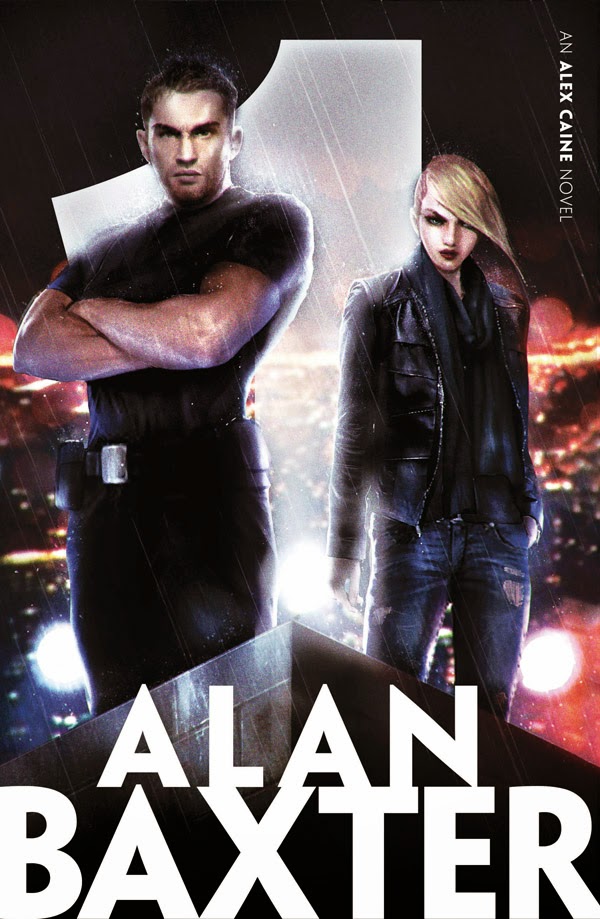 Bound
Alex Caine Book 1
By Alan Baxter
Alex Caine, a fighter by trade, is drawn into a world he never knew existed – a world he wishes he'd never found.
Alex Caine is a martial artist fighting in illegal cage matches. His powerful secret weapon is an unnatural vision that allows him to see his opponents' moves before they know their intentions themselves. An enigmatic Englishman, Patrick Welby, approaches Alex after a fight and reveals, 'I know your secret.' Welby shows Alex how to unleash a breathtaking realm of magic and power, drawing him into a mind-bending adventure beyond his control. And control is something Alex values above all else.
A cursed grimoire binds Alex to Uthentia, a chaotic Fey godling, who leads him towards chaos and murder, an urge Alex finds harder and harder to resist. Befriended by Silhouette, a monstrous Kin beauty, Alex sets out to recover the only things that will free him – the shards of the Darak.
But that powerful stone also has the potential to unleash a catastrophe which could mean the end of the world as we know it.
___________________________________________________
An entertaining and driven urban fantasy thriller from Aussie Alan Baxter, Bound is full of martial arts, magic and monsters.
This is the first book in a series of indeterminate length (although I believe he's been contracted for 3 books so far).
Baxter takes the reader on a roller-coaster ride as the world Alex Caine, our hero, knows changes before his eyes and he is introduced to the world of magic that hides in the shadows all around us. Becoming bound to an ancient and malevolent power the learning curve that Alex has to get a grip on is a steep one, and the pages fly as the reader is dragged tightly behind him as he crosses the globe trying to rid himself of the curse and find his centre in a suddenly unknown world.
This is a page turning dark fantasy that doesn't shy away from sex and violence and the the underbelly of society. Filled with guts, passion, determination and the will to survive Baxter has delivered a great romp of a novel and I'm looking forward to see where he takes Alex Caine next.
Bound is due for release on 01/07/14