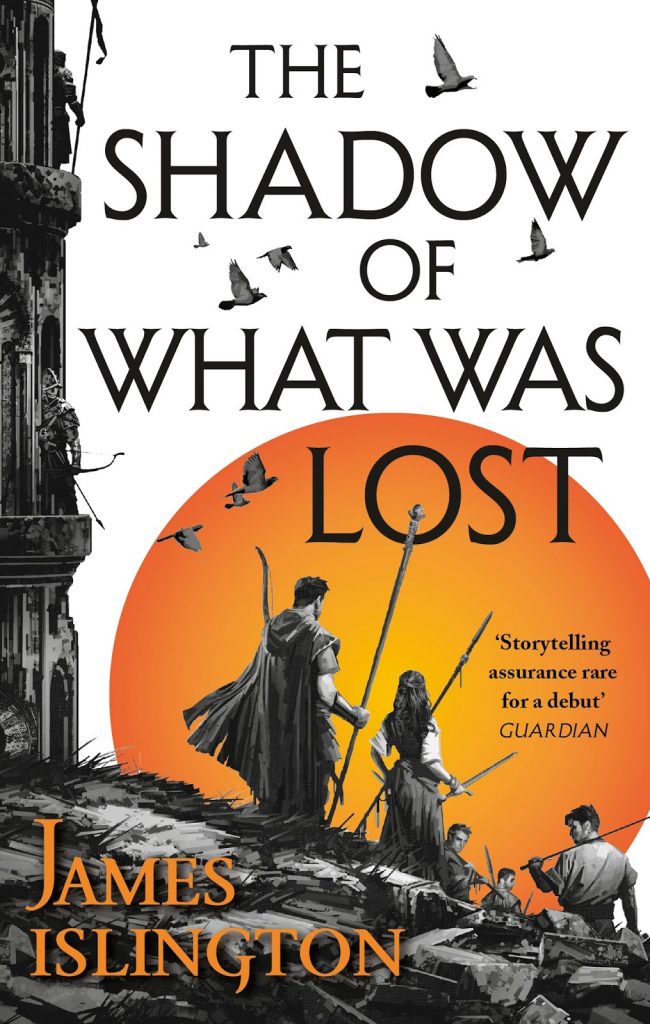 The Shadow of What Was Lost
Licanius Trilogy Book One
By James Islington
OLD POWERS AWAKEN
It has been twenty years since the god-like Augurs were overthrown and killed. Now, those who once served them – the Gifted – are spared only because they have accepted the rebellion's Four Tenets, vastly limiting their own powers.
As a young Gifted, Davian suffers the consequences of a war lost before he was even born. He and his friends are despised beyond their school walls for the magical power they wield: a power that Davian, despite his best efforts, cannot seem to control. Worse, with his final test approaching and the consequences of failure severe, time to overcome his struggles is fast running out.
But when Davian discovers he wields the forbidden power of the Augurs, he unwittingly sets in motion a chain of events that will change his life – and shake the entire world.
608 pages
Published by Orbit
Published on May 17, 2017
Author's webpage
Buy the book
I purchased this book.
__
It took me a while to get into this one but I am glad I stuck with it. Around a third of the way in (for me) it really took off and I couldn't put it down.
Magic, mystery and a major threat from a long ago war sets the stage for a cast of characters who are a lot of fun to follow as they learn about themselves, the world around and the part they have to play in saving it.
That this is Islington's first novel is exciting – I can't wait to see what else he comes up with as he develops his craft. The Shadow of What Was Lost is a fantastic take on the hero's journey and sure to be enjoyed by lovers of epic fantasy.
As a side note, it's interesting just how much of an influence the Wheel of Time has been for Islington – don't get me wrong, he's created a very different world to Jordan's and has a different story, but there are a lot of peripheral things that scream WoT. It's something I notice because Jordan has been a massive influence for me too and my own work, so seeing how this story plays out is really exciting to watch.