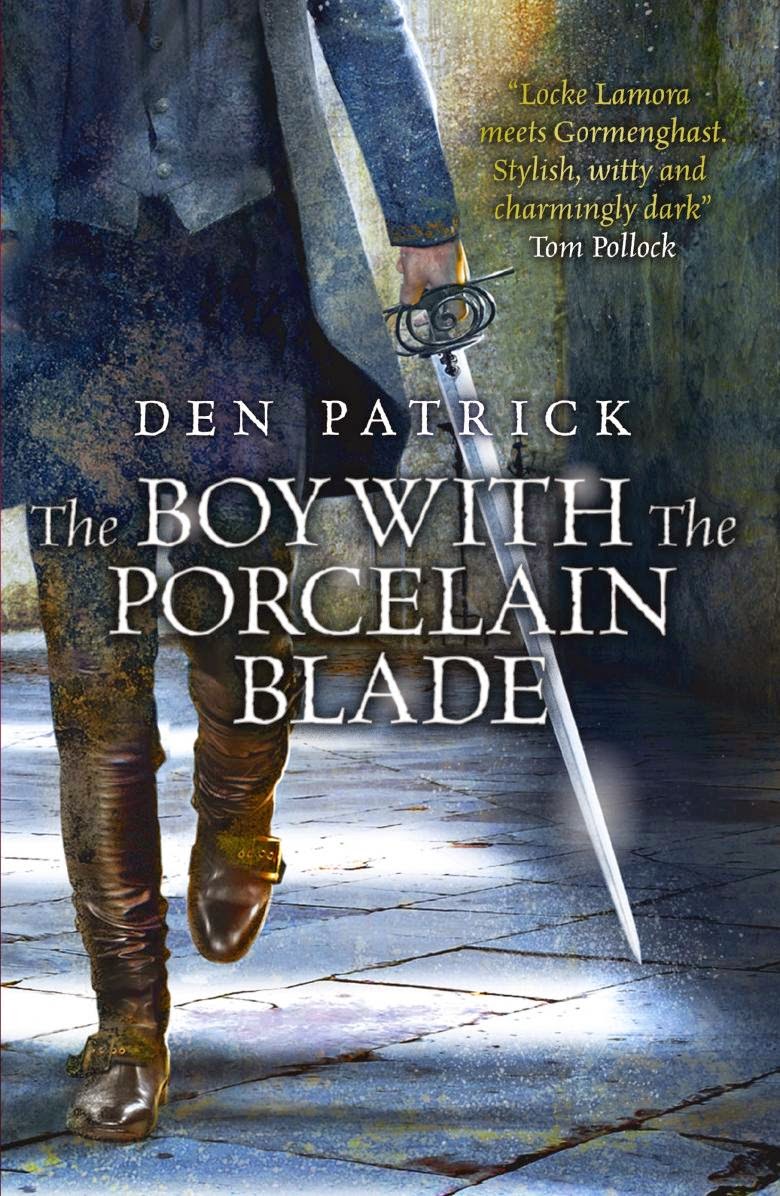 The Boy with the Porcelain Blade
Erebus Sequence Book 1
By Den Patrick
An original and beautifully imagined world, populated by unforgettable characters.
Lucien de Fontein has grown up different. One of the mysterious and misshapen Orfano who appear around the Kingdom of Landfall, he is a talented fighter yet constantly lonely, tormented by his deformity, and well aware that he is a mere pawn in a political game.
Ruled by an insane King and the venomous Majordomo, it is a world where corruption and decay are deeply rooted – but to a degree Lucien never dreams possible when he first discovers the plight of the 'insane' women kept in the haunting Sanatoria.
Told in a continuous narrative interspersed with flashbacks we see Lucien grow up under the care of his tutors. We watch him forced through rigorous Testings, and fall in love, set against his yearning to discover where he comes from, and how his fate is tied to that of every one of the deformed Orfano in the Kingdom, and of the eerie Sanatoria itself.
_________________________________________________________
Wow. This book impressed me a lot. Hugely atmospheric, it reads like a cross between the gothic feel of Mervyn Peake set within a grotesque caricature of Renaissance Italy. It has a decadent decay within it's pages and is filled with a sense of mystery that is utterly gripping in a fascinating world.
The king is insane and has withdrawn from society to his private Keep. His steward, the Majordomo, rules in his stead, while the Great Houses of the aristocracy hatch plots and jostle for power. And amongst them all are the Orfano, the misshapen 'witchlings' who are abandoned on the nobles' doorsteps at birth.
Our guide into this world of Machiavellian conspiracies and mysteries is Lucien de Fontein, one of the Orfano. Born with no ears, he has grown up hated and feared, and trained in the art of the sword. The novel opens on the day he is to face his Final Testing, which will allow him to graduate from the titular porcelain blade to a steel weapon.
The Boy With The Porcelain Blade alternates between action sequences of Lucien fighting for survival and flashbacks to his youth. Patrick teases out revelations in each flashback and ends every action scene on a cliff-hanger in such way that the novel is always a riveting read.
If you enjoy Scott Lynch, Robin Hobb or Patrick Rothfuss you will be lost in The Boy With The Porcelain. Den Patrick's writing is rich with detail, an ornate style that fits perfectly with the baroque setting, while fast-paced plotting ensures it doesn't get overwhelmed with nuance.