Forge of Darkness
By Steven Erikson
Kharkanas Book One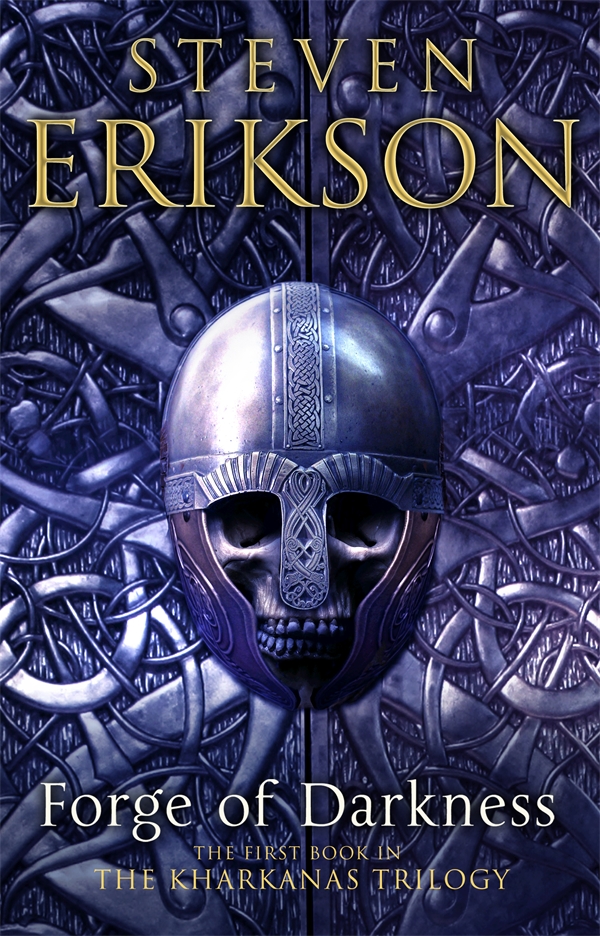 Now is the time to tell the story of an ancient realm, a tragic tale that sets the stage for all the tales yet to come and all those already told…
It's a conflicted time in Kurald Galain, the realm of Darkness, where Mother Dark reigns. But this ancient land was once home to many a power and even death is not quite eternal.
The commoners' great hero, Vatha Urusander, is being promoted by his followers to take Mother Dark's hand in marriage, but her Consort, Lord Draconus, stands in the way of such ambitions.
The impending clash sends fissures throughout the realm, and as the rumors of civil war burn through the masses, an ancient power emerges from the long dead seas. Caught in the middle of it all are the First Sons of Darkness, Anomander, Andarist, and Silchas Ruin of the Purake Hold…
______________________________________________________________
Set thousands of years before The Malazan Book of the Fallen, Forge of Darkness tells the story of the Tiste people and their civil war that sundered the realm. If you have read the Malazan books and think you know the story you are in for a surprise. If you haven't, I envy you for you are about to embark on an epic journey that has turned the tropes of the genre on its head.
This is Erikson's first book after the mammoth ten volume epic that is the Malazan sequence and far exceeded any expectations that I had starting it. Flagged as a prequel this story is set thousands of years before the Malazan books proper and tells the tale of the Tiste people and the civil war that sundered a realm. More reminiscent of Martin's Game of Thrones then Erikson's previous work – and yet totally different to GoT at the same time – Forge of Darkness provides answers to so many questions it blew my mind and was utterly thrilling to read. The fact that this is only the first book of The Kharkanas Trilogy is mind boggling when I think of how much else could be revealed in coming volumes.
If you haven't read Erikson before and are daunted by the length of the Malazan series this is the perfect place to start. Forge of Darkness introduces us to characters we thought we knew and fleshes them out even more, and it never assumes the reader knows anything about the world or story that is being told. It is slightly different in style to the Malazan books, a little tighter and more concise, but it is utterly Erikson in brilliance, action and depth.
The tale is that of the creation of a legend, and an important work in the realm of fantasy fiction.