The Garden of Stones
Echoes of the Empire 1
Mark Barnes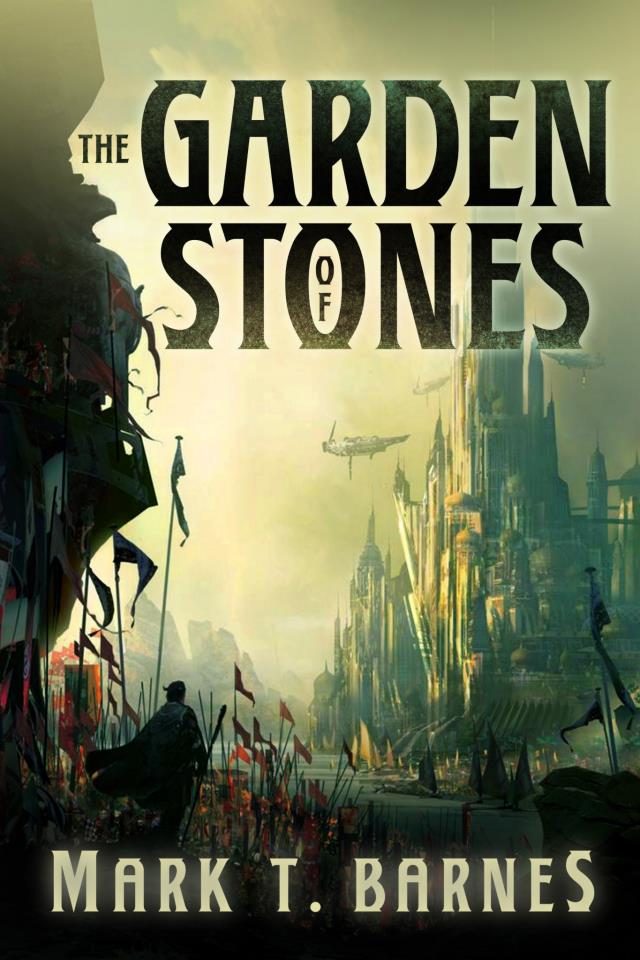 An uneasy peace has existed since the fall of the Awakened Empire centuries ago. Now the hybrid Avān share the land with the people they once conquered: the star-born humans; the spectral, undead Nomads; and what remains of the Elemental Masters.
With the Empress-in-Shadows an estranged ghost, it is the ancient dynasties of the Great Houses and the Hundred Families that rule. But now civil war threatens to draw all of Shrīan into a vicious struggle sparked by one man's lust for power, and his drive to cheat death.
Visions have foretold that Corajidin, dying ruler of House Erebus, will not only survive, but rise to rule his people. The wily nobleman seeks to make his destiny certain—by plundering the ruins of his civilization's past for the arcane science needed to ensure his survival, and by mercilessly eliminating his rivals. But mercenary warrior-mage Indris, scion of the rival House Näsarat, stands most powerfully in the usurper's bloody path. For it is Indris who reluctantly accepts the task of finding a missing man, the only one able to steer the teetering nation towards peace.
_____________________________________________________
This one almost slipped my radar.
New Aussie author Mark T. Barnes debuts this month with The Garden of Stones, Echoes of Empire Book 1 (book 2, The Obsidian Heart looks to be due October).
I met Mark very briefly in January 2011, he is quite a character and left lasting impression on me. I have been looking for his book ever since – it's taken a little longer than I expected but that happens to the best of us – and I am very keen to have a look at his style.
Unfortunately he doesn't (as yet) seem to a have  deal with a local publisher so I haven't been able to get my hands on an advance and am waiting impatiently for my copy to arrive from the US (it's not due for release until the 21st of May, but one of my suppliers has it in stock and has shipped it already).
He's been very lucky to land an amazing artist for the cover – how good does it look? Fingers crossed the text inside is even better.
I'll let you know 😉