The d'Valisantian stood as they entered the hall, light flashing on his crystalline armour⁠.
"Arosh Taarden," U'shaltris said. "First Warlord of the Children of A'dem. Chosen from all mankind to sit at the feet of your betters and Ascend. You are here at last." His eyes glowed. "I thought your vaunted talents would have brought you and my… executioner, here sooner." He stood, his power twisting around him like serpents. "You must tell me, Te'lorne, did the Shaa quarrel before deciding to go to war against us?"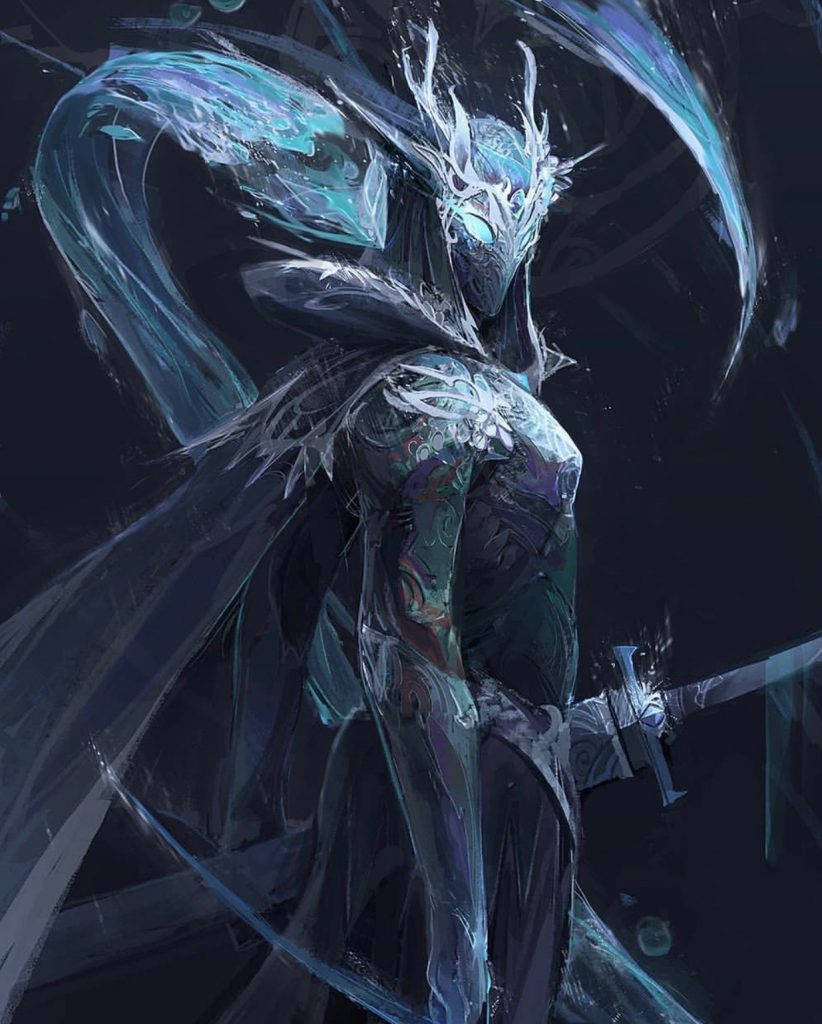 Arosh stepped forward. "Did you quarrel with your cabal when you opened the Ninth Gate and destroyed Nemisdrillion and all its people?"
U'shaltris laughed. "I did not think of them at all. You are like mewling newborns." Gesturing at the men and women frozen behind them. "It did not take much convincing for these 'chosen' to accept the Path my masters have led the d'Val to."
"Only by the Light of the Eye are all things seen clearly." said Te'lorne.⁠
Arosh couldn't help but notice that his menta was patient where his own emotions threatened to overwhelm him. He had to focus! ⁠
"You, who were once as my brother," said U'shaltris, "would judge me unfit?"
"Yes!" Arosh said before Te'lorne could speak. "How could you forsake the Truth of the Firstborn for that of daemons?" Runes flashed across his mind's eye, glowing with asai and he flung his spear at the traitor. ⁠
"How could I not?" U'Shaltris dismissed Arosh's attack with a wave of his hand, the spear disappearing in a blaze of light.⁠
⁠
The d'Valisantian laughed. "You may see the Light of the Eye but you know nothing of the Path to reach it. You think the Firstborn noble? Altruistic? Do not be sim–"
From somewhere far above came a sound like dull thunder, causing the hall to shake and small stones to fall from the ceiling as the floor rolled.⁠
an excerpt from the back story to the #WIP