The undead kept coming. Had he the time, Bahlon would have cursed.
The entrance to the tomb had been guarded by decaying wards and the bones of long dead guardian hounds. It had been ridiculously easy for magi of his standing to remove them, but then that was likely what the Aaben Seers had planned.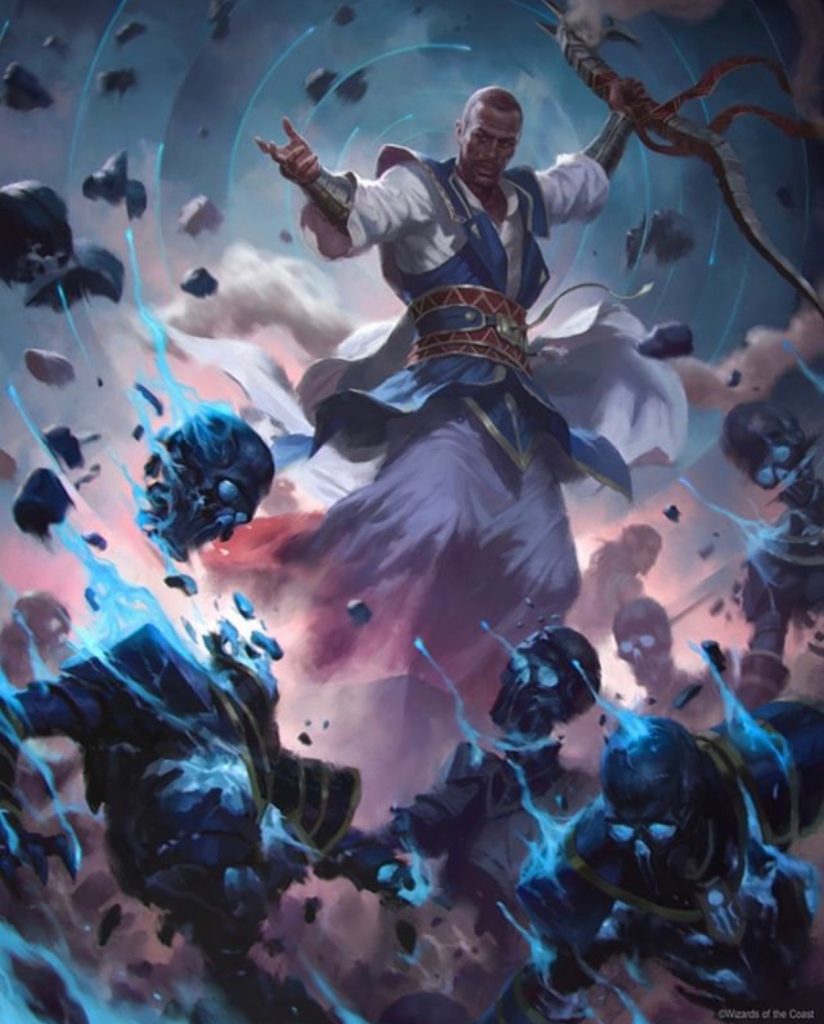 They had not bothered wasting their energies by stacking defences in the Outer Circle of the Tomb of the God-King. No, they had just left enough to scare off, or kill, those tomb raiders seeking easy riches, or journeymen magi looking for lost tomes of the Kalifad Empire. They had used the diabolical talents of the architects who had built the Sky'stone – a structure that STILL defied the will of the Council, three thousand years after it's builders fail – to riddle the maze-like corridors of the Tomb with traps as deadly today as they'd been when first constructed.
He had lost five companions to the traps that lay beyond the wards he'd negated, and now the necromanic talents were finally pitted against him.
Bahlon raised his arms, calling the power of the Farstar and sending it spilling into the world. This was the eight wave of the Deadguard and his power was dwindling. Sweat soaked his back and the staff he held was useless, its arcanite crystal having overloaded and exploded in a discharge of energy that had almost collapsed the ceiling.
Again, he pulled the threads that bound the undead here, reeling the energy that animated them as they surround him.
He spun the energy around him like a vortex and the skeletons crumbled.
He would need to rest. To gather his own energies once more before they pressed on to the final resting place of the God-King. It was there he would find the Crown of Stars, and the world would finally bow before him.
He would build an empire that eclipsed Kalifad; if their final army didn't kill him first.