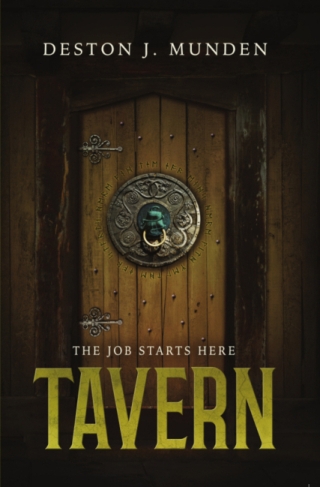 Tavern
Dargath Chronicles Book One
By Deston J. Munden
Information, Power. Respect.
Xelnath of the Gnarled Root—a tavern owner, information broker, healer, and guildmaster of the Blackwind Company—has found a place, far better than the forest from which he came in the magical metropolis and city-state of Lladad in the Magiian Empire.
When a simple act of kindness draws the ire of a troubled assassin, his love-stricken Archmage father and an army of magically constructed golems, Xel must scheme with vipers of the high court, mingle with royalty at the castle, blackmail drug dealers in the slums, and fight assassins and mercenaries in the streets.
He needs to lean on the support of his motley crew of a dark elf assassin, a dragon pirate, a high elf royal, and a talking dog artificer to keep him from his own inner demons and doubts.
This debut by Deston J. Munden has been on my radar for a little while now.
I first came across this title, and Deston himself, on twitter when Deck Matthews shared a post of the map he was working on.
If you know me at all, you know I love maps (hi, Chris Rosser) and this one caught my attention. So naturally I had to find out more about it.
The map was of the great city Lladad, for a forthcoming novel by Deston J. Munden. Ugh. A forthcoming novel. So I had to wait. /sigh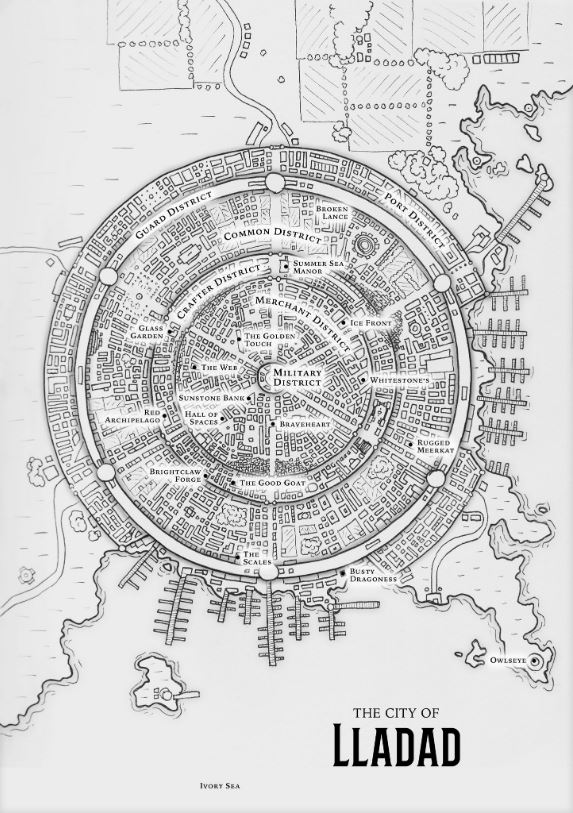 I checked out Deston's site – which you can find here – and followed him on twitter also (N.B. this is not considered stalking…). My interest increased when I discovered that he too plays (or rather played) World of Warcraft, and is a very cool guy with whom I share many similar reading interests.
Tavern was released yesterday, (we are a day ahead in Australia) and I just picked up my copy. I am looking forward to getting into this one – I have a few books ahead of it atm but it has been moved close to the top of the TBR pile – and will write more about it when I do.
Oh! And the tag line on Tavern's blurb reads:

Perfect for fans of World of Warcraft, Elder Scrolls, Brandon Sanderson, Michael J. Sullivan, Nicholas Eames, and Scott Lynch.
Seriously, you had me at 'hello'…