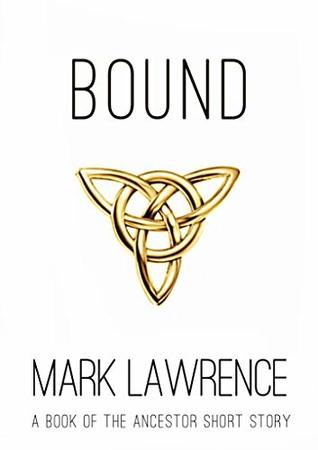 Bound
A Book of the Ancestor 2.5 (Short Story)
By Mark Lawrence
This is a 16,000 word short story, primarily featuring Nona, Ara, Kettle, Regol. It should be read between Grey Sister and Holy Sister.
Again, I stress SHORT STORY.
It really is a short story coming in a 49 pages. But if you enjoy Lawrence's work then you will definitely enjoy this.
To be honest, part of the what happens in it seems rather significant for the next book in the series, and unless Lawrence plans a 'flash-back' or info dump I am not sure how he will explain the nature of what has changed between two of the character.
But I am looking forward to it.
Buy this short story – it's really good!