I'm very excited to announce I am embarking on a blog tour for The Blood of the Spear hosted by Storytellers On Tour that begins, well, today! The tour runs from the 25th of August until the 31st, but as here in Australia we are bit ahead of everyone else re: time zone, the tour is kinda starting tomorrow (for me anyway).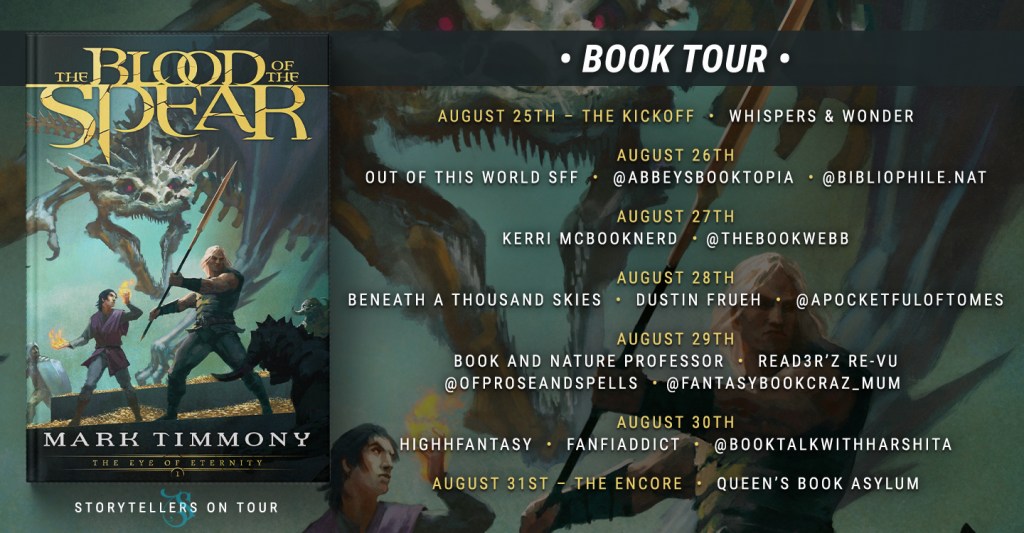 I've had two of the reviewers reachout to me already saying how much they enjoyed The Blood of the Spear, and one, Sean Conely of the blog HighhFantasy blog tweeted that The Blood of the Spear '[It] blew me away. Brought me back to the Wheel of Time days in the best way.'
Here's hoping the rest will be as kind!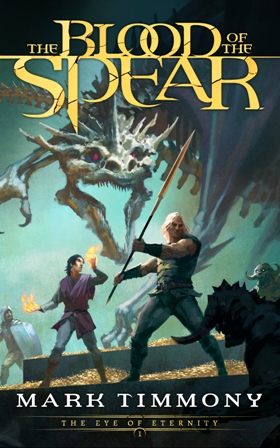 Two brothers. One prophecy. A world in peril.
When Kaiel loses his chance to become part of the legendary Daemon Hunters, joining the Bronze Guard mercenaries seems like the logical alternative. It is an opportunity to put his training to use and, more importantly, as the company is currently in the employ of Prince Alesandr, it will allow him to keep an eye on his younger brother, Darien, who's determined to follow his dream of becoming a Ciralys magic-user.
But the broken continent of Athmay still bears the scars of the war between the Summoners some three-thousand years ago, and an unexpected battle with a daemon – a remnant of that ancient war – reveals the brothers' connection to a forbidden bloodline. Soon they find themselves on the run from the prince, daemonic hordes, and a prophecy that could break the world anew.
You can buy the book here. And you can read my first ever review here!
We are also running a giveaway during the tour with a first prize being a hardback copy of The Blood of the Spear and second prize being a Trade Paperback copy. You can find the entry details at the bottom of the page here.