You have no idea of my excitement. I couldn't possibly describe it to you even if I tried.
I have been waiting for this book for a long time (not that Michelle has not been writing but I've been waiting for this particular part of the story!).
It had completely dropped off my radar as well – and for that I feel deeply ashamed.
If you don't read Michelle West you are missing out on awesomeness!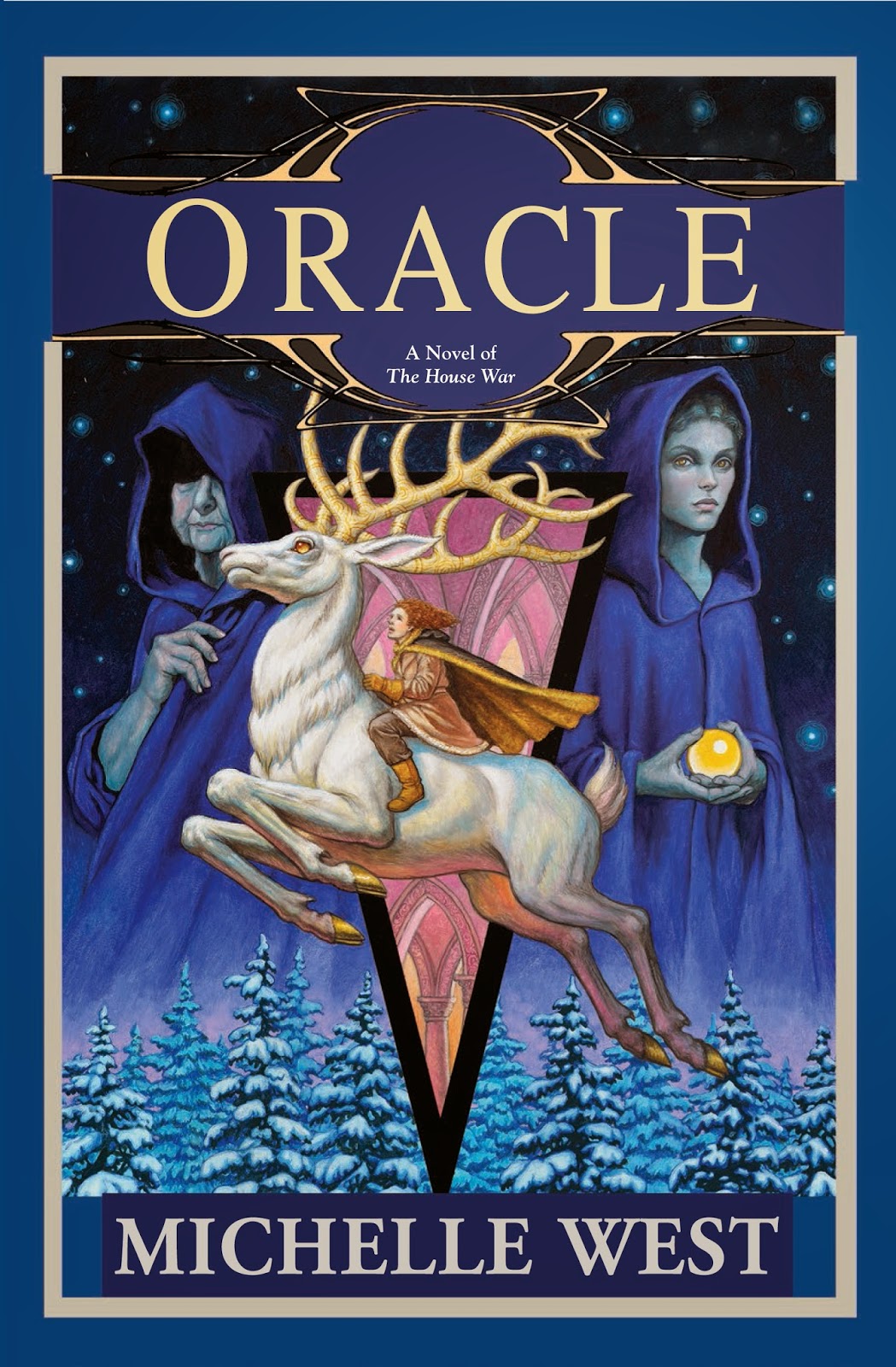 Beneath the streets of Averalaan, capital city of the Essalieyan Empire, lie the three Princes of the firstborn, doomed to sleep until the end of days. When gods walked the world, they feared the Sleepers. They fear them even now. If the Sleepers wake, the city will not survive—and the Sleepers are waking. 
House Terafin has already felt the con­sequences of their stirring. 
To save the city—and the House over which she rules—Jewel Markess ATerafin must go to face the Oracle. She leaves a House that is still divided, and a city in which demons, in human guise, have begun to move. At no time in Terafin's history has it faced the dangers it now faces, and it will face them bereft of its leader. 
Jewel has always seen unpredictable glimpses of the future—images of death and destruction which she cannot control and cannot always understand. To master her birthright, she chooses to walk the path of the Oracle. In her hands, she carries the only hope of the Winter Queen. 
But the path she must travel was old when the gods ceased to walk the world. Ancient creatures stalk winter skies at the behest of the demons, who mean to ensure that she will never reach the Oracle's side.

Secrets, long hidden from all but the first­born, will finally be brought to light. Choices will be made, and paths chosen, from which there will be no return…. 
Oracle is the intricate sixth novel in The House War series. Set in the same rich fantasy universe as Michelle West's Sacred Hunt duology and her six-book Sun Sword series, the House War novels recount the events leading to the momentous final con­frontation between the demonic minions of the Lord of the Hells and the defenders of the Essalieyan Empire—a realm with a long and bloody history.