The Emperor's Wolves
Wolves of Elantra, Volume One
By Michelle Sagara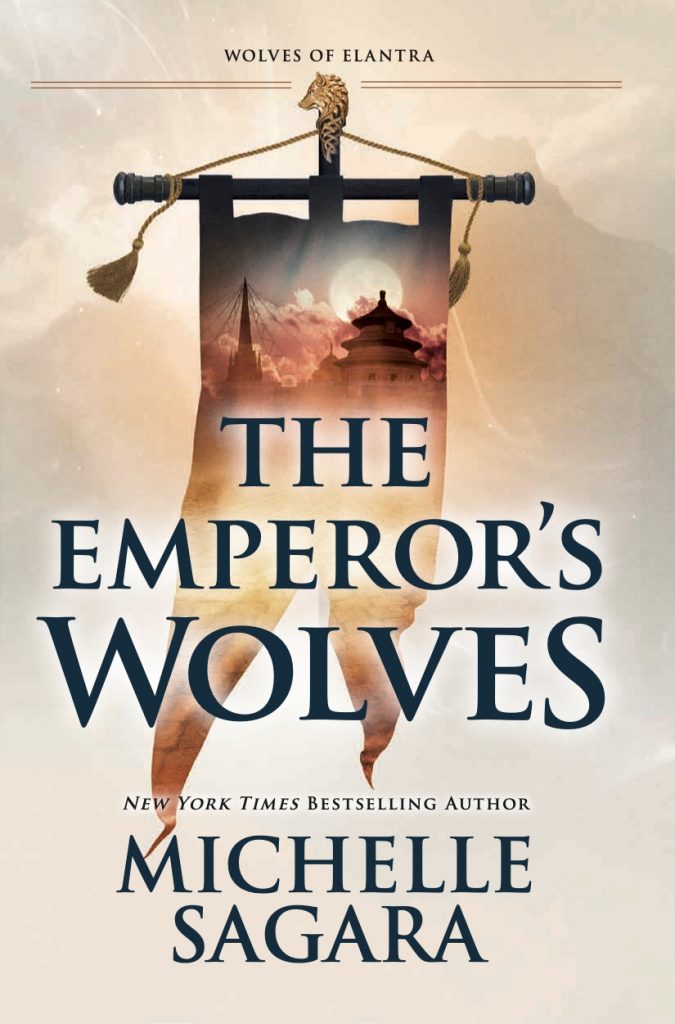 AT THE EMPEROR'S COMMAND
Multiple races carefully navigate the City of Elantra under the Dragon Emperor's wing. His Imperial Wolves are executioners, the smallest group to serve in the Halls of Law. The populace calls them assassins.
Every wolf candidate must consent to a full examination by the Tha'alani, one of the most feared and distrusted races in Elantra for their ability to read minds. Most candidates don't finish their job interviews.
Severn Handred, the newest potential recruit, is determined to face and pass this final test — even if by doing so he's exposing secrets he has never shared.
When an interrogation uncovers the connections to a two-decade-old series of murders of the Tha'alani, the Wolves are commanded to hunt. Severn's first job will be joining the chase. From the High Halls to the Tha'alani quarter, from the Oracles to the Emperor, secrets are uncovered, tensions are raised and justice just might be done…if Severn can survive.
______________________________________________________________________________________
I'd be lying if I said that few books by Michelle Sagara (aka West) find a place 'On My Radar'. All of them do.
This one is set in the same world as the Elantra Chronicles that she is currently writing, focusing on the character Kaylan. This book (series?) will focus on Kaylan's friend/partner/romantic interest, the mysterious and brooding Severn.
And I cannot wait!
Also, look at this cover – how cool is it?
To the best of my knowledge this book will become available in October 2020. Bring it on!