It's been a couple of days since my last post.
I've been busy winding things up at the store and I must admit it feels really strange knowing I own't be returning there next week. But life goes on and I have books waiting for me to read, not to mention a manuscript that needs me to finish it.
So the plan tomorrow is to focus on writing – almost exclusively for the next couple of weeks – but I will also make time to read and get some reviews up.
The only immediate issue I can see is that my budget for new releases has been curbed somewhat. I still have a lot of books I have collected that I have not yet read. A lot of them. They just aren't all new releases.
Some of the ones I've been looking at (and making a note of) are:
The Map of Time
The Map of Time Book 1
by Felix J. Palma
UK US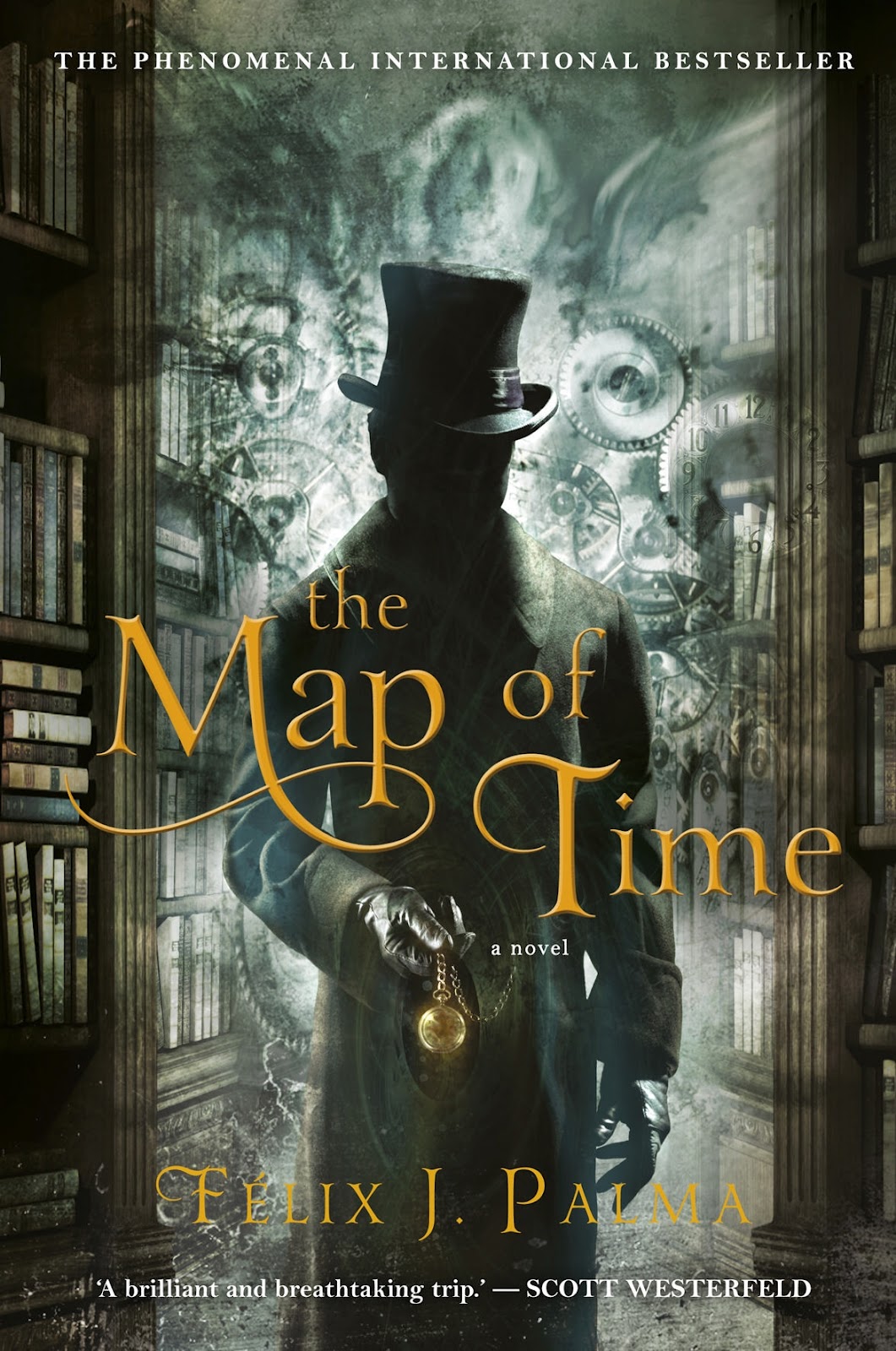 Enter a world of wonder, intrigue, and adventure …
London, 1896. Andrew Harrington's beloved has been murdered by Jack the Ripper. Claire Haggerty longs to escape the constraints of Victorian society. For both, time is the problem: to escape it, to change it, might offer them the hope they need. As their lives become entangled with that of H.G. Wells — who is basking in the success of his novel The Time Machine — all three set off on a desperate flight through the centuries.


But what happens when we alter history? That is the question explored in this epic page-turner, which will take you on a dazzling ride back and forth in time.
Now I am not a big reader of fantasy (urban fantasy?) set in the Victorian era – I just don't like it. But I think the cover is awesome and I like the kernel of story idea that is dumped into the blurb so I think I might give it a go. Soonish.
Another one that has been poking me is:
Dead Iron
Age of Steam Book 1
By Devon Monk
UK US
Welcome to a new America that is built on blood, sweat, and gears…
In steam age America, men, monsters, machines, and magic battle for the same scrap of earth and sky. In this chaos, bounty hunter Cedar Hunt rides, cursed by lycanthropy and carrying the guilt of his brother's death. Then he's offered hope that his brother may yet survive. All he has to do is find the Holder: a powerful device created by mad devisers-and now in the hands of an ancient Strange who was banished to walk this Earth. 


In a land shaped by magic, steam, and iron, where the only things a man can count on are his guns, gears, and grit, Cedar will have to depend on all three if he's going to save his brother and reclaim his soul once and for all…
Sofia has been at me to read this one for a while now. Again, steam punk (as with Victoriana settings) just really isn't me. However the second book has just come out and I think I might like this one so…  I'll get to this one also. Soonish.
But in the meantime I do believe I will have a review for Mr Lawrence's King of Thorns up any day now. He is quickly becoming a favorite of mine.
I also have an ARC for Elspeth Cooper's Trinity Rising and of Lilith Saintcrow's The Iron Wyrm Affair, both of which are glaring at me from a the pile of the Unread.
Decisions decisions!