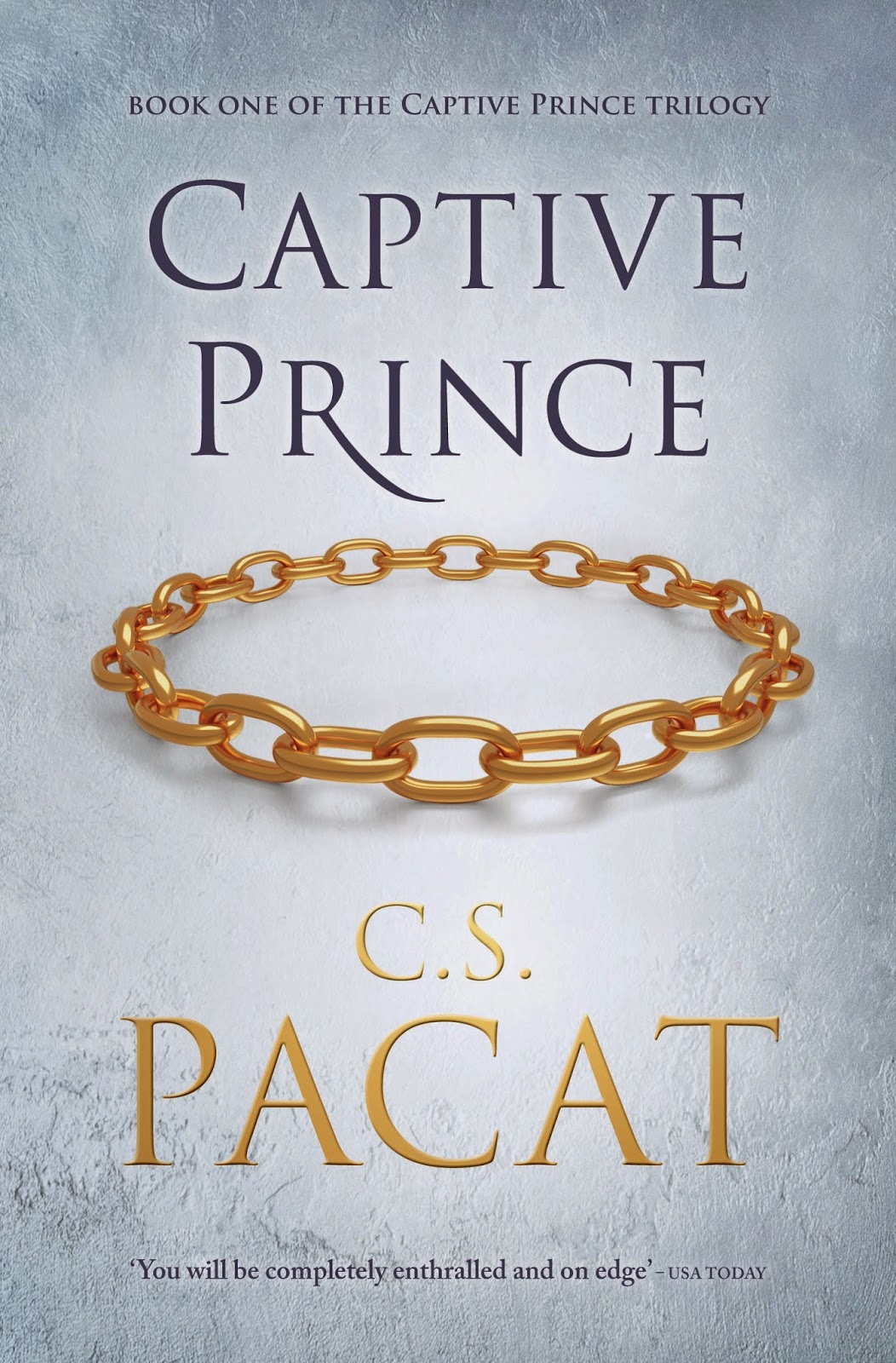 Stripped of his identity at the death of his father, the king of Akielos, Prince Damianos is consigned to slavery by his half-brother who has usurped the throne. 'Gifted' as a pleasure slave to Prince Laurent of Vere, deadly enemy of the kingdom of Akielos the renamed 'Damen' must submit to his new position while desperately trying to find a means of escape before his identity is revealed and his execution assured.
Captive Prince is a debut from Australian author C.S. Pacat and it is a compelling (for some it will be confronting) tale of politics, deception, power, manipulation and sex. Told from Damen's perspective and coloured by his upbringing in a more warrior-like society than the decadent, pleasure-filled and poisonous one he finds himself thrust into, it is at its heart a love story between captor and captive that slowly builds in a world where sexuality is not constrained by social norms but is liberated by them.
While the marketing department of the publisher is attempting to link Captive Prince into the Game of Thrones audience it is very different to Martin's work. Not least as this is a love story between two men.
Captive Prince is an epic and decadent tale told on a grand, yet still intimate, scale. Full of stunning vistas, two warring Kingdoms, bejewelled pets/slaves and human interaction, it is beautifully crafted and seamlessly plotted wielding court intrigue and betrayals against the strength of hope and honour. Luckily book two, Captive's Gambit is not far off.