A Dance with Dragons
A Song of Ice and Fire #5
By George R R Martin
BUY IT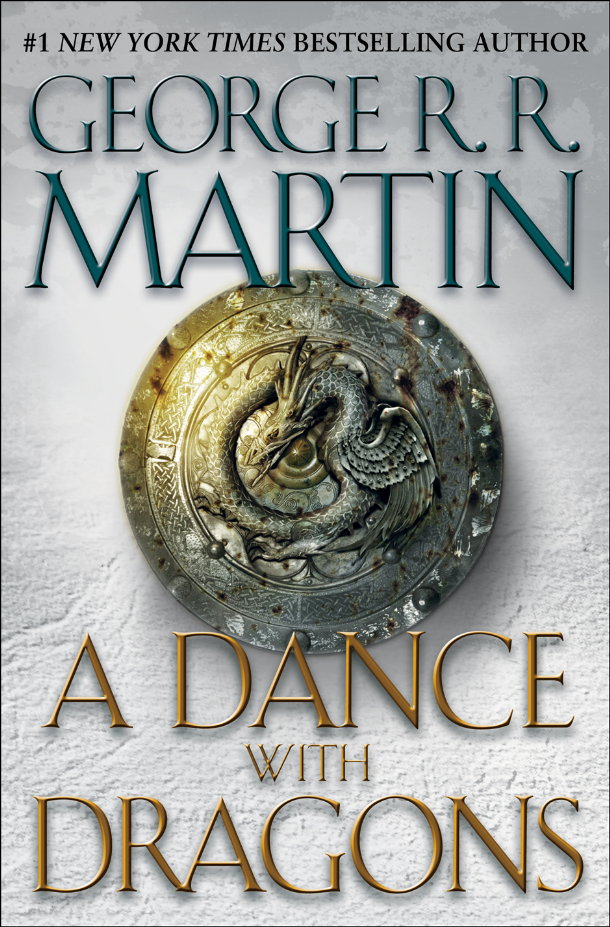 ____________________________________________________________
This title needs no introduction truly.
However as GRRM has posted on his blog ADWD has been on the NYT Bestseller list for 12 months today.
Wow.
Of course the book has been out longer than that but it's been on the list for 12 months,
Not only is that a huge a achievement but I can't believe it's been over 12 months since our hardback copies arrived in the store! I still remember the Managing Director (and yes, I use that term lightly) of the bookshop almost needing oxygen when I said I'd ordered 300 copies for my initial order.
Of course we went on to sell over 450 copies so… maybe I knew what I was doing?
In any case. Wow. 12 months on the NYT Bestsellers list. That's a lot more than 450 copies…
Congratulations George!