I have 25 signed and numbered hardback author copies of Starbinder for sale!
UPDATE, there are 5 numbered copies left!
And as of the 24th of June, physical copies of Starbinder will be available from online bookshops (or within a few days of that).
There will be both a (small) hardback edition and a (small) paperback edition available for purchase if you would like a copy for your bookshelf.
These are priced at $22.99 AUD each + postage and handling.
The price of international postage from Australia to overseas locations varies and is on the pricey side (although it is in Australian Dollars if you are overseas, so the exchange rate might be in your favour). I have rough pricing for this although I'll know better when I receive the copies and get the actual weight of the book in the packaging.
Along with the book you will receive 3 bookmarks (2 x The Blood of the Spear bookmarks and 1 x Starbinder bookmark) as well as an Eye of Eternity sticker! These are only available to people who buy from me directly 😉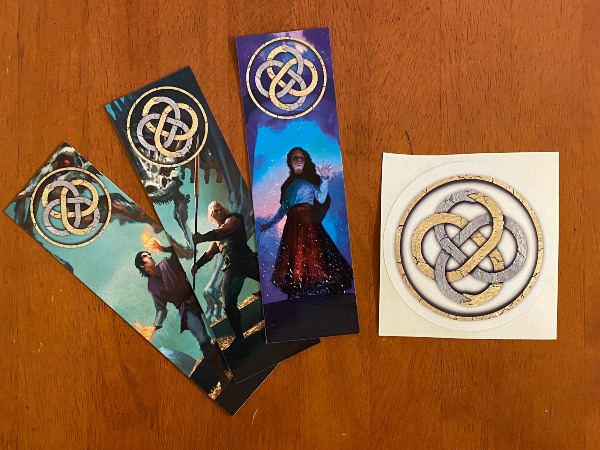 As I am not set up to sell on my website I will only be able to accept payment via bank transfer (if you are in Australia) or through PayPal.
There are only 25 copies available so it's first in first served. UPDATE, there is 1 numbered copy left!
If you'd like a signed and number copy then contact me directly here and I'll get back to you.